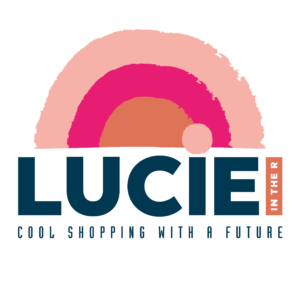 Avenue Albert 1er, 18b – 1332 Genval
   http://www.lucieinther.com/
  info@lucieinther.com
  02 411 74 27
  Facebook
  Instagram

Horaire
Lucie in the R est ouvert du mardi au samedi
Lundi : fermé
Mardi: 10h à 18h30
Mercredi: 10h à 18h30
Jeudi: 10h à 18h30
Vendredi: 10h à 18h30
Samedi: 10h à 18h30
Dimanche: fermé
Cool shopping with a future !
C'est la boutique de toutes les occasions ; un cadeau pour un dîner, une fête, les anniversaires, pour les femmes, les enfants sans oublier les hommes !
Pour toute la famille comme pour la maison :
– des cosmétiques naturels, des produits de beauté d'hygiène quotidienne
– des accessoires
– une collection art de la table
– des objets de décoration
– des produits d'entretien
– des fournitures nomades, on the go!
Nous avons également un e-shop accessible H24 – 7J/7 www.lucieinther.com .
Nous choisissons nos produits avec soin, un assortiment ni bobo ni bobonne pour (se) faire plaisir dans le respect de la planète et des hommes. Ils proviennent majoritairement de Belgique et d'Europe, ils sont issus d'une production raisonnée, et sont écoresponsables soit par leur matière, par leur histoire ( seconde vie) ou leur but d'utilisation ( gourdes vs bouteilles)
REUSE REDUCE RECYCLE 
Nous collaborons avec des fournisseurs plein de créativité et d'idéal.
Bienvenue chez nous !
Lucie in the R
© 2021 Centre Commercial de La Mazerine. All Rights Reserved.