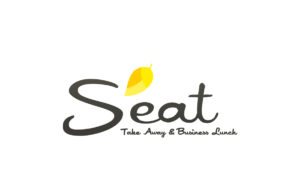 Avenue Albert 1er 18c, 1332 Genval
02/633.68.90
http://www.restaurantseat.be
  Facebook
  Instagram

Horaire
Le restaurant S'EAT est ouvert du lundi au vendredi
Lundi :  9h00  –  15h00
Mardi:  9h00  –  15h00
Mercredi:  9h00  –  15h00
Jeudi:  9h00  –  15h00
Vendredi:  9h00  –  15h00
Samedi:  fermé
Dimanche: fermé
S'EAT C'EST TOUT D'ABORD UNE ENVIE
S'EAT Take Away vous propose une petite restauration savoureuse et originale aux parfums d'ici et d'ailleurs mais toujours à base de produits frais et de qualité.
Découvrez notre assortiment de sandwiches, salades, wraps, petits plats, desserts, boissons, … à emporter ou livré sur votre  lieu de travail ou encore décliné en plateaux business lunch pour vos réunions professionnelles ou privées.
Consultez nos menus sur notre site www.restaurantseat.be
"Today is a good day to sit & eat with FRIENDS FAMILY COLLEAGUES " ...