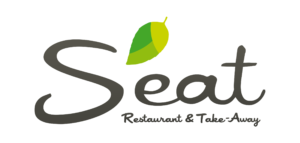 Square marie pouli 11, 1310 La Hulpe
02/653.10.33
http://www.restaurantseat.be
  Facebook
  Instagram

Horaire
Le restaurant S'EAT est ouvert du lundi au samedi
Lundi :  8h30  –  14h30
Mardi:  8h30  –  14h30
Mercredi:  8h30  –  14h30
Jeudi:  8h30  –  14h30
Vendredi:  8h30  –  14h30
Samedi:  9h30  –  14h30
Dimanche: fermé
S'EAT C'EST TOUT D'ABORD UNE ENVIE
Une envie de rompre avec les clichés de la petite restauration classique. S'EAT c'est donc un lieu ; un lieu où tant pour l'assiette que pour l'endroit on a envie de venir y « SIT & EAT – s'asseoir & manger» entre amis, en famille ou entre collègues et pourquoi pas, si la saison le permet, sur notre terrasse sur le toit, mi-ombre mi-soleil.
Nous vous proposons une cuisine savoureuse et originale aux parfums d'ici et d'ailleurs mais toujours à base de produits frais et faits maison, de la plus simple vinaigrette au gâteau au chocolat ! Salades, burgers, tartines et spécialités devraient satisfaire tous les appétits, gourmands ou « au régime », carnivores ou végétariens, petits et grands, jeunes et moins jeunes.
"Today is a good day to sit & eat with FRIENDS FAMILY COLLEAGUES " ...